April 12th – Creating Regenerative Livelihoods
8:00 AM PT/ 11:00 AM ET/ 4:00 PM UTC
Host: Andrew Langford
We hold this free interactive webinar once per month as part of our free introductory online course "Creating Regenerative Livelihoods," where we explore how each of us can become more effective world changers through the creation of regenerative enterprises – whether you are still dreaming up ideas, have been in business a long time, or are somewhere in between
Come join a dynamic group of ecosocial entrepreneurs from around the world as we share our knowledge and experience.
If you are already enrolled in the course, please visit the course page and log in with the access code found in your confirmation email for instructions on how to reserve your spot for the webinar.
If you are not yet enrolled in the course, click here to enroll now.
Register here.
Host Bio: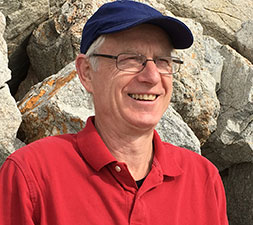 Andrew Langford is the co-founder of Gaia University. Andrew champions action-based learning arising from thoughtful and protracted engagement over more common cerebral academic approaches. He oversees the development of an IT infrastructure based largely on open source platforms and supports the Gaia University community in the activation of complementary currency and project networking systems based on agile, leading-edge designs. Andrew is an early adopter of permaculture design thinking when it first spread through Europe in the 1980's. He soon became the first permaculture design teacher in Britain, and had a successful business  designing at garden and farm scale for private clients, as well as designing urban retrofits for local governments. He also his applied his qualifications from a Diploma in Management Studies and an M.Sc. in Organizational Analysis and Development to set the Permaculture Association of Britain on a successful course towards establishment. In 1993, Andrew designed and implemented the Diploma in Applied Permaculture system, an action learning worknet for the development of professional permaculture designers that has become a basis for capacity building operations in several northern European countries.
Register here.