Advisors
Meet our growing group of Advisors who, due to their own extended and conscious practice as Transformative Action Learners, do a great job in the complex process of mentoring Associates. Each Advisor maintains their authenticity through commitment to life-long learning with Gaia University and through constructive engagement with World Change.
Jennifer Dauksha-English
Director of Advisory Services
Jennifer Dauksha-English works as an instructor, facilitator, designer and consultant in regenerative and healthy lifestyles, participatory community and business design, applied permaculture and yoga. Jennifer holds an N.D., M.S. in Natural Health, a B.A. in Cultural Anthropology and Environmental Studies, a Diploma in Wildlife Management, and has 15 years experience leading projects and non-profits in the alternative health and environmental sectors.
Jennifer became involved with Gaia University in 2004 and enrolled in 2006 with the very first batch of associates. Her program year focused on engaged participatory design, regional organizing and designing a homestead and community energy decent plan. During her year, Jennifer founded the Green Living Journal and a Green Directory, initiated Transition Town Hohenwald, received two USDA grants – a $50,000 Rural Business Opportunities Grant and a $12,500 Rural Business Enterprise Grant, engaged with bioregional initiatives through the Cumberland Green Bioregional Council, and developed Gaia Southeast, the first  Gaia University regional center in the US. Jennifer graduated in 2007 with a Post-graduate Diploma in Integrative Ecosocial Design.
Jennifer currently serves as the Executive Director of the Center for Holistic Ecology (CHE); Executive Officer of Solar Springs, LLC, a permaculture farm; and Holistic Designs and Consulting, LLC, a consulting firm.  Jennifer has served as a project manager for the Diploma in Applied Permaculture Design, Gaia Radio, the Transformative Action Learning Certificate and other on-line offerings. She advises numerous associates and is director and lead instructor for Gaia Southeast. Jennifer also organizes courses and teaches permaculture design and financial permaculture
Jennifer's recent interests have included martial arts, dance, social networking, graphic design, holacracy, archetypical personification, action management and business development. Jennifer and her partner Matthew English live in a naturally self-built off-grid lodge on a permaculture farm.
In the Autumn of 2012, Jennifer became Gaia University's Director of Advisory Services. Several years of experience as a highly effective Gaia U advisor inform her approach to this position, which involves supporting, supervising and training the international advisory team to provide superior quality service for all Gaia University associates.
"I heard about Gaia University in 2004 and I was immediately hooked. In 2006 I was initiated as an advisor and began to develop Gaia Southeast. My skills and experiences with fair share and earth, people, and self care, help me with my advising and conscious designing. This broad tool kit enables me to take an integrative approach to supporting associates.
"Totally inspired in my engagement with life and dedicated to a regenerative way of living, I am passionate about combining my holistic world-view and whole systems and whole person design approaches into my advising. My greatest inspirations are to live my values, manifest my passions, and to contribute to healing the self, society and the planet. I'm also committed to empowering others to connect with their own core values, passions and life purpose, and to help them access the appropriate resources, conscious action management steps, and the clear articulation of possible life designs – towards manifesting their highest potential.
"I love to support, collaborate, create, contribute and engage with people. Advising fulfills me on these many levels."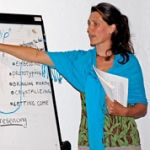 Mana Vermeulen-McLeod
Mana has been a resident and full-member at Earthaven Ecovillage, North Carolina, USA, since 2007. At Earthaven, where she is researching Ecovillage Life, she makes her living as an eco-carpenter/natural-green builder and as manager of the community kitchen. She is also actively involved with orienting and integrating the flow of incoming volunteers, called the 'New Roots' of Earthaven. Mana was the logistics/volunteers coordinator for the Southeast Women's Herbal Conference 2009 and she gives haircuts when folks let her.
Before starting her Gaia U program, Mana was on the road, traveling and networking through Australia, the US and Europe with WWOOF (Willing Workers on Organic Farms). Partly because of their shared passion for creating community and sustainable shelter, she and her partner choose to live at Earthaven Ecovillage.
The main focus of Mana's first graduate year in Integrative Ecosocial Design was researching the ins and outs of a thriving and healthy community life, and especially Ecovillage Economics/Right Livelihood for women in rural communities. Tools such as Otto Scharmer's 'Theory U', the Zegg-Style 'Forum' process and Nonviolent Communication (compassionate communication) are interpersonal tools that help her understand the needs and desires of her fellow community members.
Currently Mana is taking a sabbatical from higher permaculture education to build her green home and to create a family at Earthaven.
"My Intergrative Ecosocial Design program with Gaia U has been a juicy catalyst for personal and professional growth. I've always been a process geek, and where can you find a University that appreciates and celebrates descriptive processes and not just data?
"With the help of advisors and fellow associates, I have gained knowledge about many different levels of design; from emotional to intellectual to visionary. The program has opened up a world of connections, to inspiring permaculture projects, social experiments and visionary infrastructure. With Gaia U I feel connected to the larger community of world-changers."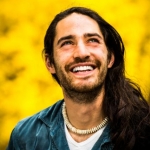 Marko Anyfandakis
Marko is a Social Anthropoligist, Permaculture designer, Luthier and passionate Capoeirsta. He has spent most of the past decade gaining hands on practical experience in diverse fields of action, ranging from regenerative agriculture and community management, to facilitation and building musical instruments.
His multicultural background (half Greek, half Irish, born in Luxembourg), exposed him to the beauties of cultural diversity from a very young age. This led him to study Antropology and Development Studies at Sussex University in Brighton, UK, which further fuelled his desire to really understand human culture in its various expressions and grasp the patterns that lie behind it.
As a dedicated action learner, he sought and gained knowledge by immersing himself in different settings (Brazil, UK, Chile, Australia, Thailand). After six rich years of participating and working in various Eco-Social Projects in these countries, he returned to Luxembourg where he is now engaged with a grassroots organization called CELL (Centre for Ecological Learning Luxembourg) while establishing a land based permaculture project on his family property.
Marko's journey with Gaia University began in the summer of 2010. Disillusioned by formal education and thirsty for action learning possibilities in a global network of world changers, he decided to follow a 2 year Master's Degree in Integrative Ecosocial Design. Integrating professional development with his studies and merging work with play, Marko managed to create and sustain the lifestyle he desired.
The Gaia University network and my main advisor in particular, were a constant source of inspiration that really supported and encouraged me to follow my passion and achieve my dreams. Now, as a main advisor myself, I am excited to support new associates on their learning pathways and watch them flourish into the fullness of their beings!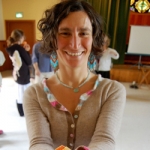 Nala Walla
Nala Walla (MSc) is a lifelong student of the embodied arts and ecology. She studied dance and environmental sciences at Dartmouth College and the University of Washington, somatic movement therapy at Moving On Center & the Center for Kinesthetic Education, most recently, with the Nutritional Therapy Association. Seeking a more hands-on education in ecology and the arts, Nala spent two years voyaging around Alaska and BC on a small sailboat, and then founded the BCollective – a permaculture homestead and arts collective on Marrowstone Island, WA.
In 2010, Nala completed a master's in Integrative Arts and Ecology at Gaia University, a learning pathway which began twelve years prior during graduate work at the UW. In contribution to the further develpment of the emerging field of ecosomatics, Nala's studies with Gaia U involved leading permaculture workshops and natural building projects that integrated the awareness of physical and social body as important compass points towards establishing a healthy relationship to place.
Weaving improvisation, participatory theater, and somatic techniques into the permaculture concept of 'zone zero', Nala currently offers repatterning and facilitation services for groups and individuals. Her writings can be found in the book, Hope Beneath Our Feet, featuring prominent writers, activists and indigenous leaders, in the upcoming United Nation's Ecovillage Design Curriculum Volumes, and in Permaculture Activist magazine. She can regularly be found singing and hulahooping with the Harmonica Pocket Children's Show at festivals, libraries and wherever families gather. Nala and her partner Keeth Apgar have a son.
"When I heard about Gaia U's master's Program, I was immediately intrigued. I had already been actively pursuing self-education in the 'school of life' for more than ten years, after leaving a master's program that I felt was too restrictive and narrow-minded to offer the diverse, hands-on training essential to a rapidly changing world. I knew what I was already doing could be immediately reframed as a GU learning pathway, and, now I had a new word for it – 'Action Learning!'
"GU helped me to regard my life's path not only as a legitimate course of study, but as an activity vital to the creation of a truly sustainable and healthy culture. I was given the support, the tools, and perhaps most importantly, the language to shape what I was most passionate about into a master's degree.
"I am thrilled to offer to Gaia U associates the same outstanding advising services that I received during my own program. As an advisor, I take a highly personal and poetic approach, respecting the uniqueness of each associate and their individual learning pathway. I welcome and encourage artistic, outside-the-box project designs and always emphasize the importance of self-care and embodied experience for the health of my advisees and their work in the world."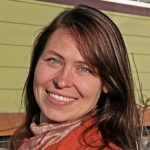 Saskia Esslinger
Saskia is a permaculture designer, teacher, and practitioner in Anchorage, Alaska. She earned a bachelor's degree in Environmental Science from Western Washington University and has varied work experience in the field. She was an intern on an organic farm in upstate New York, a children's gardening program coordinator for the Sustainable Food Center in Austin, Texas, a volunteer grant-writer for the Wildlife and Environmental Society in Malawi, and co-creator of the Sundog Café in Rio Dulce, Guatemala.
Her work with Gaia University focused on creating right livelihood with her husband, Matt Oster. Saskia used permaculture principles to design and implement a business plan that would help them work towards their holistic goals as well as help people and the planet. Their business, Red Edge Design, offers home energy audits and edible garden services, and is working towards whole site integration.
Saskia is passionate about food and gardening, and has worked with Matt to turn their duplex into a modern urban homestead and permaculture demonstration site dubbed The Williams Street Farmhouse.  From this practical application of permaculture in a somewhat challenging environment she has gained the skills to help others grow more of their own food and live more sustainably.
Saskia is also very involved in her community as unofficial leader of the Anchorage Permaculture Guild and administrator of a statewide permaculture networking website In 2010 she helped organize and teach Alaska's first Permaculture Design Course.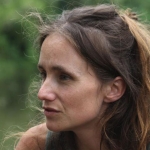 Javiera Carrion
Having traveled the world in search of wisdom, Javiera Carrion found it at home where she started: the seeds of sustainability were contained in the common sense of her own, Chilean people. Javiera studied agricultural engineering and, following her nose, entered the workforce as a grape grower and wine maker. She then began to explore agroecology, biodynamic farming and organic agriculture. Inspired, she returned to her roots and mobilized her family to begin the process of transitioning their farm to organic.
During her student days, Javiera discovered permaculture, and after a long search for the right place and time, attended a permaculture design course in New Zealand in 2006. Having resonated deeply with the idea of transition, she set out to push the development of the transition movement in Chile and Latin America.
As Javiera and her partner, Grifen Hope, looked for support to develop a regional training center for the great re-skilling, Gaia University emerged as an ideal framework within which to inspire their vision.
Now their living school, Ecoescuela El Manzana, is thriving and helping local people to develop experience in design for resilience. With the support of an international learning community, Javiera has embarked on an ambitious journey to create a transformative learning pathway  for herself and the communities around her.
Javiera lives and works on her family farm in the BioBio region of Chile with her partner, Grifen, and their son, Anaru.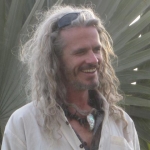 Liam McDermott
Liam McDermott works as a hands-on Healer, farm-to-table Caterer, and Facilitator/Designer/Educator in Applied Permaculture. Liam received his BA in Literature from Stanford University in 1997, followed by 1000 hour Massage Certification from Esalen Institute, and an A.O.S in Culinary Arts from California Culinary Academy in 2004. He received his Masters degree in Integrative Ecosocial Design with Gaia University in the summer of 2016. He is also currently working toward his Herbalist Certification from East West Planetary Herbology in Santa Cruz, CA. Liam specializes in systems design, nutrition, healing arts, herbalism, community organizing and facilitation. He serves as the Director of Massage Services for Tassajara Zen Monastery and teaches courses on Applied Permaculture at Esalen Institute for over 12 years. He is the Executive Director for his own catering company, and works both as the registrar and an advisor for Gaia University.
Nourishing and nurturing people and Gaia has been Liam's life's work for 20 years as a massage therapist/hands on healer, gardener/permaculture designer, teacher/advisor and farm to table chef. His nomadic lifestyle carries him between central CA in the summers where he facilitates workshops, directs the Tassajara massage crew, and caters, to tropical winters where he studies, plays and develops his personal practices including yoga, tai chi, meditation, gardening, surfing, and herbalism. Liam's family is developing an acre in Baja California, Mexico where he functions as the Project Manager: installing a perennial polycultural food forest (while starting a mini-nursery), designing a 1 kWatt solar system that suits his family's electrical needs, and managing gray-water and soil projects to support the drylands conditions. Playing in the garden or enjoying a surf session or a sunset at the beach is where you will usually find Liam during Baja's tropical winters.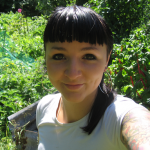 Nicole Vosper
Nicole is a grower, permaculture practitioner and radical community organiser based in Somerset, UK. She graduated with a BSc Integrative Ecosocial Design in October 2012, having focused her learning pathway on permaculture design, food sovereignty and 'liberation permaculture' – how design principles can be used for social justice. Nicole is now undertaking an MSc refining her strategic interests in researching political agroecology and how to increase the speed and scale of transitions to agro-ecological relationships with the land.
She cooperatively manages Brook End, a 4-acre smallholding & permaculture demonstration centre south of Glastonbury, with her family that is developing as a market garden and plant nursery, specialising in medicinal horticulture, as well as a centre for ecological education.
Nicole has been involved in radical community organising since a young age, starting her first animal rights group when she was 10 years old. She is passionate about radical community organising that is centred to place and works with people locally to meet their food, shelter, energy and social needs in ecological and socially just ways. Her current areas of organising include access to land, food sovereignty, poverty, prison abolition, radical herbalism, anti-fracking and extreme energy resistance.
She works for a local charity, Somerset Community Food as well as running Wild Heart Permaculture, a design consultancy firm and Radicle Writes, freelance writing specialising in on positive, solutions-focused journalism. Nicole also co-teaches a vegan permaculture course in the UK with Graham Burnett. You can follow her blog at http://www.emptycagesdesign.org.
"I have never felt so liberated in my life until I started with Gaia University and realized that I was completely responsible for my own learning. The fact that I can design my pathway completely around my own desires, projects and commitments to changing this world has been the ultimate empowerment. No longer does study have to feel like a distraction from everything else I want to do, now I can be supported by a worldwide community to maximize the effectiveness of my work and focus energy on the most important areas of my life.
"Nothing is devalued and learning can be harvested from everything in your life – from your reading to your relationships, the entire time you are on your Gaia University path you are supported to reflect, design and take action to leverage the positive impact of your pathway. I would encourage anyone who finds the traditional education system in their country disempowering, or oppressive, or limiting to their creativity in any way to consider taking a leap into the world of Gaia University. Life is too short to focus your energy on anything that you do not 100% hold in your heart. This is why I have chosen this pathway, one of the best decisions I have ever made."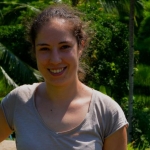 Laura Kaestele
Laura is an inspirational, young eco-social designer, action learner, nature lover and life explorer with a deep care for planet and people. She works as a designer, facilitator, grower and project collaborator in integrative design, community development, ecological regeneration, applied permaculture and holistic living bringing more than six years of practical experience in the eco-social field. Growing up in Germany she moved to an eco-community as a teenager. This shift in life lead Laura to her passion and pathway of ecosocial regeneration and cultural transformation.
She completed a BSc in Integrative Ecosocial Design at Gaia University focused on gaining a wide perspective and hands-on skills in the ecological, social, economic, personal and worldview dimensions of regeneration and design in action. Laura is now undertaking an Open Topic Master with GaiaU to deepen her strategic interest and competence in regeneration, design and empowerment. The intention of this pathway is to increase the impact of projects, contribute to the field and build a right livelihood as a designer, project leader and trainer.
She integrates and applies knowledge, tools and best practices from the fields of permaculture, ecovillage living, systemic design thinking, participatory leadership, community building and project management in her work. The goal is to create natural and human systems based on collaboration, interconnection, creativity and abundance. Besides her role as a main advisor for GaiaU, she partly works in the educational field and serves as a facilitator and organizer in the European core team of NextGEN, the youth initiative of the Global Ecovillage Network, collaborates in teams for nature connection and cultural mentoring with Circlewise and contributes to the regenerative agriculture practiced at the community farm Lenzwald run by Puls der Erde e.V.
Living as an intentional nomad and travelling the world (so far Europe and SE Asia) she has learned, lived and worked at more than twentyfive eco-projects, communities and permaculture farms over the past four years. Laura contributes her enthusiasm, collaborative competence, clarity, design thinking, practical skills and knowledge to support projects and groups to thrive, evolve and have a greater positive impact.
"Realizing the freedom and responsibility to choose my own un/learning pathway I joined Gaia University in 2012. I love the supportive feedback culture, action learning methodology, community interaction and empowering mentoring relationships.
"Gaia U encourages me to reflect, design and take action to leverage the positive impact of my work and I absolutely thrive in the liberating structure and self-directed learning system. Thus I encourage anyone who experiences conventional education as meaningless, oppressive or limiting your creative potential to consider the possibility of hacking education and becoming engaged in the growing network of inspirational professionals following their calling! The radically transformative character of Gaia U blew my mind and deeply touched my heart – courageously taking this pathway was one of the best decision I have made.
"Driven by my passion I am committed to develop the inner and outer resources needed to be a conscious, responsible and pro-active change agent to co-create the present cultural transition towards regeneration. Besides, I enjoy to support, collaborate, create, learn and engage with people. Being in service as an advisor I feel fulfilled and excited to use my clarity, joy for learning, attention to design, team-spirit, emotional sensitivity and project experiences for the benefit of associates. My intention is to empower others to explore their interests, to align their life and work with a heart-vision, to embody their full potential and live as shining stars!"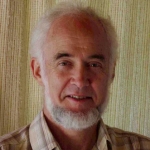 Gary Williams
Gary and his partner Emily live on a small farm in the lower North Island of New Zealand.  They have regenerated this 50 hectare property over 25 years, retiring large parts for native forest regrowth, and carrying out a wide diversity of farming and forestry activities on the remainder.  This includes home gardens, orchards and food forests, staple crops, animal grazing, firewood and plantation forests, and tree buffer and wilderness areas.  Their stewardship of the land has been guided by the principles of permaculture and the practices and methods of organic and biodynamic agriculture.  Gary sees himself as an integrated part of the larger organism that is his family home and farm.
The home and farm buildings have been laid out according to the site and their relative functions, using local materials and on-site sources of water, nutrient use/recycling and energy.  Coppicing of trees provides a sustainable source of firewood, with electrical power from solar and wind machines.  A bio-filtered swimming pool adds to the habitat diversity while providing for refreshing and revitalising swimming.
Gary has facilitated many permaculture courses and workshops, and provides advice and design assistance to people and communities seeking a more resilient and sustaining way of living, which reflects the nature of their place.  He has recently been a member of a small emergency response team that provided a compost toilet option to people in Christchurch, when the centralised sewer system was disabled and repeatedly broken by severe earthquakes (see http://www.composttoilets.co.nz/).
Gary works from home as a professional engineer in the field of water and soil resources.  He is especially experienced in holistic watershed management and the integrated management of rivers based on natural patterns and character, and the wider context of climate and landscape.  He has worked closely with many communities and their representatives on the conservation, management and use of natural resources, provided mediation and facilitation guidance on public resource management issues, and advised on indigenous claims to coastal water bodies and their food sources.  Gary understands water (with its basic pattern of interweaving diverging and converging spirals) to be the medium and facilitator of life, and of all that exists.
Gary has written many articles, and books on alternative economics, our understandings about life and the processes of cultural transformation.  He has academic qualifications in engineering, physics and economics.
His website is — www.waterscape.co.nz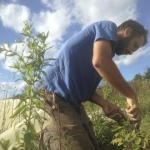 Mark Krawczyk
Mark Krawczyk is a permaculture and ecological design educator, designer and consultant; traditional woodworker; natural builder; and aspiring forester in Vermont's Champlain Valley.  After spending nearly four years traveling the US and beyond, studying with experts in the fields of perennial food production, ecological building, coppice forestry and green woodworking, he settled back in northern Vermont where he just recently began to develop his vision for a 52 acre homestead he purchased in 2012.  He owns and operates Keyline Vermont and RivenWoodCrafts, is a member of Seven Generations Natural Builders and co-founded the community group Burlington Permaculture.  He's passionate about manifesting positive change in the world and suffers from an insatiable desire to never stop learning.