Social Permaculture and Women's Contributions to the Movement
with Starhawk on February 6th, 2018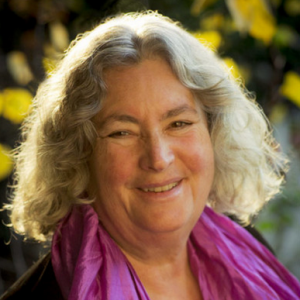 Starhawk is an author, activist, permaculture designer and teacher. In this webinar she discusses how women are stepping into leadership in the permaculture movement.  The people-care aspect of permaculture has sometimes taken a back seat to earthworks and food forests, but unless we design structures that support corporation, compassion and creativity, our projects may founder.  And every viable culture includes a connection to the sacred, and communal rituals to renew the spirit. Starhawk will speak about group structures and dynamics, how to create an inclusive and welcoming movement.
Trauma & Forgiveness: Generating Heartfelt Responses to the World Around Us
with Kosha Joubert on March 15th, 2018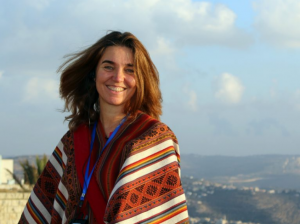 Injustice anywhere is a threat to justice everywhere. We are caught up in an inescapable network of mutuality, tied in a single garment of destiny. Whatever affects one directly, affects all indirectly.
Martin Luther King
Trauma lingers in our body systems from all those moments when something happens that is too painful or fearful for us to integrate. Animals seem to have an easier time shaking off the energy of shock and stress – we see ducks naturally shaking themselves to let go of accumulated adrenaline after fierce encounters. Unfortunately perhaps, we humans are more able to hide and internalise stress, and we end up carrying within our bodies not only the trauma from experiences in our individual lives but also the historic trauma from generations that went before.
The cruelty and terror that accompany wars, colonialism, slavery, rape – all of these have left deep scars within the tissue of humanity which are passed on from generation to generation. When we meet in our communities and global networks, and when we start to develop trust, honesty and intimacy with one another, these scar tissues find enough safety to show up. We may experience this as a move from unconscious numbness to acute discomfort. By nature, it is painful and frightening. Our patterns of self-defense are likely to be triggered. The feelings hidden within the wounds we carry were overwhelming at the time, and they might still feel overwhelming when we touch them again now. Yet, they come up for healing.
Trauma is frozen life force – in order to melt back into the river of life it needs the compassionate witnessing presence of the other. We can learn to recognise trauma in ourselves and others. We can learn to self-regulate trauma so that it does not become overwhelming. We can learn to hold space consciously for each other so that healing and forgiveness can take place. Ubuntu – I am because you are.
Have we De-valued the 'Traditional' Role of Women in Society?
with Robyn Francis on April 11th, 2018
It is time to re-value and stand proud of women's phenomenal contribution to food, education, child and elder care, lifestyle and consumer choices, microenterprise, the power and influence of women as decision-makers in the home, community and beyond. Is there a place for redefining and reclaiming the importance of "women's business" in permaculture?
Crowdfunding as Transformation: Why Vulnerability is your Greatest Campaign Asset
with Kathleen Minogue on May 17th, 2018
Most people would have you believe that crowdfunding is all about money, but after six years of working on the ground with campaign creators and connecting with thought leaders all across the crowdfunding space, Kathleen Minogue is sure that money is just the icing on the cake. The heart of crowdfunding is community.
In this webinar, Kathleen shares stories of lives transformed by crowdfunding – from the creators who took the leap of asking for support to the backers who placed their faith and money in those creators' hands to the communities supported by campaigns. She also gives advice and answers questions about avoiding the biggest crowdfunding potholes including what you need to do before you launch that will result in more joy during your campaign and why vulnerability will be your greatest asset on your crowdfunding journey.
This webinar with Kathleen guides you on how to utilize crowdfunding to pull your community closer while gathering the tangible and intangible support you need to bring your dreams to life now and in the future.
Honey Bees in Resilient Ecosystems – Varroa Resistance & Increased Natural Habitats
with Carolina Winter & Mona Speth on May 31st, 2018
Honey bees play a crucial role in the human food chain. In a time of industrial agriculture, monocultures, and pesticides, many pollinators are in danger of becoming extinct. In this context, we want to ask what we can do to support honey bees to recover and to develop resilient populations.
Today one of the major threats for honey bee populations and a huge challenge for bee-keepers is the ecto-parasitic mite Varroa destructor. In the 80's this mite began to spread from Asia to Europe, Africa, and the Americas following the globalization. In many industrialized countries, the response was strict treatment to "save the bees" – resulting in an ever-increasing dependency of the bee populations on bee-keepers.
In contrary, in regions where bees were mostly left by themselves, they quickly recovered and developed a resiliency. What is different in the living habitat of wild, "resistant" populations and what can we learn from them? What is our role and responsibility to support honey bees in the presence of the Varroa mite and other complex challenges?
Theory U
with James Edwards on June 21st, 2018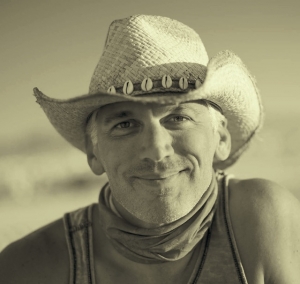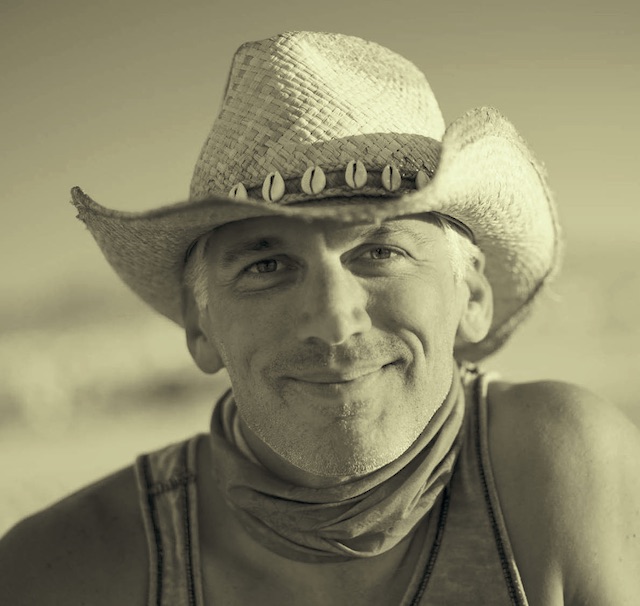 Want to learn tools to lead and communicate more effectively? Want to build a network of local changemakers? The world's most pressing environmental and social challenge is the inability to break habits of thought and belief that make implementing the most visionary solutions impossible. In this 90-minute session, participants will be introduced to Theory U, a pathway to transforming business, society, and self by learning to deepen the quality of awareness, attention, or consciousness from which the participants operate. Theory U emerged from MIT's renowned Presencing Institute and has been piloted by over 90,000 people in 180 Countries. It presently forms a core decision-making process for the governments of Scotland and the Netherlands.
Edge Work: Negotiating Tensions Between Local and Global
with May East on August 7th, 2018
Just as it is possible to maximize the edges and diversity between neighboring biological communities, so it is possible to create a larger edge effect in society between different social groupings with diverse worldviews, power structures, and intentions. In this conversation, May will explore the strong and creative tension between what is local and what is global and what attitudes could support edge workers to thrive in intense forward motion.
Dragon Dreaming
with John Croft and Lizandra Barbuto on September 18th, 2018
Dragon Dreaming is a living systems approach that teaches us how to create collaborative projects in different contexts; as a Philosophy sustaining the creation a new Win-Win-Win paradigm for living; as a Model of doing a project which helps people know, understand, and use what the model represents. Dragon Dreaming is also a Method which offers different tools to create collaborative and sustainable projects. From an understanding of these perspectives, it allows us to Integrate and dialogue between the Individual and the Collective, Theory and Practice. In this Gaia Radio program, we will introduce these bases of Dragon Dreaming knowledge to a wider audience.
Climate Change and the "Patrix"
with Andrew Langford on September 27th, 2018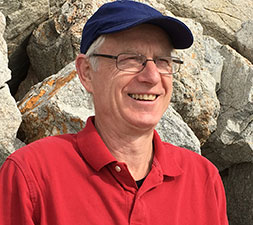 In many respects, we already know what significant and practical aspects of climate stewardship looks like. For example, at least one third of the excess carbon dioxide in the atmosphere can be drawn down into soils just so long as there is adequate moisture available. And, for another, restoration of the small water cycles across the planet, achieved through reforestation and rehydration of the hills, will reduce excess summer temperatures, provide that essential moisture and repair habitat for wildlife species. And yet we are not yet mobilized to do this work on anything like the scale required.
So what gets in the way? My view is that we are partially paralyzed by The Patrix (a Gaia University coinage meaning the 'patriarchal matrix' or matrix of oppression). This ever-present, potent and frequently invisible shape-maker of human cultures consists of thousands of dysfunctional thought patterns (memes) that function as a mutually supporting complex, interlocking system. These memes are installed in our individual, community, and cultural operating systems sometimes by contagion or by accident, and frequently deliberately, by patterns of oppression.
In this webinar, we'll look a little at the threads of The Patrix just to make sure we understand how widespread it is and then look at a few concrete, practical means of contradicting it with, for example, income solidarity and capital sharing systems that allow us to take local action to begin to neutralize global inequality (one of the primary effects of The Patrix, a driver of increasing human stress and a primary limiting factor for people seeking to work FOR ecosocial emergence full time).
Going further, we'll see how the sharp tools of Re-evaluation Counseling, now offered as an online course for Gaia U Associates, is so valuable as a means to dealing with the emotional blocks that arise as we challenge, in ourselves and with other people, the core capitalist notions of income and capital being private property (as in our examples above).
Creating a Perfectly Fair Equity Split for Bootstrapped Startups
with Mike Moyer, CEO of Slicing Pie on October 31st, 2018
Creating an unfair equity split with partners is not only one of the most devastating mistakes founders can make, but also one of the most common. Conventional "fixed" equity models are the core problem, yet they are still widely used. Dynamic equity models are becoming more popular because they allow founders to create a perfectly fair equity split while providing protection for all participants. This seminar will teach attendees a simple method for implementing a dynamic split and virtually eliminating equity disputes. Every company founder that plans to share equity needs to learn how to ensure fairness.
Key Lessons:
Why conventional fixed-split equity models set founders up for failure
How to implement a dynamic equity model that is perfectly fair to all participants
What to do when partners or employees quit or get fired
Make the World Imaginative Again
with Rob Hopkins, Founder of the Transition Movement on November 6th, 2018
Rob Hopkins, founder of the Transition movement, shares the research he's been doing for a forthcoming book on the topic of imagination.  What is it? Why do we need it? What is the current state of health of our collective imagination, and if it is struggling, why might that be?  He will explore why a healthy imagination is vital to our times, the neuroscience of how imagination happens in our brains, and how climate change could be viewed as the greatest failure of imagination in the history of the world.  His talk will explore how we can put imagination, and good 'what if?' questions at the heart of our activism, and tell stories from around the world of what that looks like, including the story of the Mexican city which has a 'Ministry of Imagination'!  Expect a thought-provoking and imagination-stretching session.
Ecological Commons, Ecological Markets
with Gregory Landua, Co-author of Regenerative Enterprise on January 29th, 2019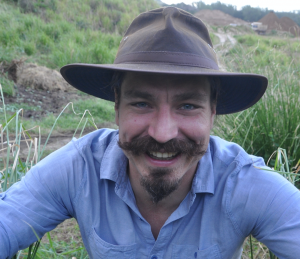 How agreements about the public goods generated by ecological commons and private lands can help regenerate our biosphere through business and peer2peer agreements.
Gregory Landua is the co-author of Regenerative Enterprise, a groundbreaking book published in early 2013, and co-creator of the 8-forms of capital framework. Gregory is a regenerative agriculture practitioner, farmer, and serial entrepreneur.  Gregory's aim is always to keep his hands in the soil while also working on technological and economic solution to heal ecosystems. His work as co-founder and CEO of Terra Genesis International has helped to grow an ecosystem of businesses and organizations dedicated to expressing the regenerative potential of agriculture in the natural product industry.  Now, as co-founder of Regen Network, Gregory is working to link economic value to ecological regeneration.  Regen Network is a blockchain driven transparency and smart contracting platform designed to facilitate the verification of ecological state and coordinate multi-stakeholder groups to achieve ecological regeneration through smart-ecological contracts.
Breakdown and Breakthrough
with Daniel Wahl on February 5th, 2019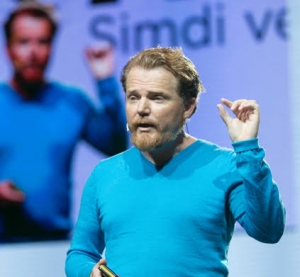 We are undergoing a species level right of passage – the generations alive today are challenged to come together in unprecedented levels of cooperation to fundamentally redesign the human impact and presence on Earth. Our species is called to step into mature membership of the community of life and to become a regenerative rather than destructive influence on the ecosystems we inhabit. The window of opportunity is closing! It is "all hands on deck" and too few of us – but rapidly growing numbers – are responding.
In this talk and the subsequent conversation, we explore what pathways of "deep adaptation" will simultaneously prepare us for the inevitable breakdown of systems that no longer serve us, while building local and regional resilience to weather the turbulent decades ahead and putting us on a path towards a transformative response. If we do make it, by the end of this century we will have reduced GHG concentrations in the atmosphere to preindustrial levels and diverse regenerative cultures everywhere – carefully adapted to the biocultural uniqueness of place – will be contributing to a thriving future for all.
Part of the effective transformative power of rites of passage is to face uncertainty and possible death. There are no guarantees. Let us explore together how we can face the trauma that the collapse of the old will bring with it, and still show up to the potential that lies within our still young species to turn breakdown into breakthrough. Death and collapse are critical phases in life's regenerative patterns that created conditions conducive to life. In Joanna Macy's words, let us explore how we can be both hospice workers of a dying system that no longer serves us, and midwives of a regenerative future.
Daniel Christian Wahl works internationally as a consultant and educator in regenerative development, whole systems design, and transformative innovation. He holds degrees in biology (Univ. of Edinburgh), and holistic science (Schumacher College), and his 2006 doctoral thesis (Univ. of Dundee) was on Design for Human and Planetary Health.
He was director of Findhorn College between 2007 and 2010 and is a member of the International Futures Forum since 2009, and Gaia Education since 2007. He has collaborated with UNITAR and UNESCO, many large NGO, and as a consultant, his clients included companies such as Camper, Ecover and Lush, as well as, local and regional governments and UK Foresight.
Daniel is a Findhorn Foundation Fellow, on the advisory council of the Ojai Foundation and the Ecosystems Restoration Camps Foundation, a member of the Evolutionary Leaders Circle, and on the research working group of the Global Ecovillage Network. He is the co-founder of BiomimicryIberia (2012) and has been collaborating with 'SmartUIB' at theUniversity of the Balearic Islands since 2014. Daniel currently also works part-time as Gaia Education's head of innovation and programme design. His book Designing Regenerative Cultures was published in 2016 by Triarchy Press and has already reached international acclaim. The 'SDGCommunity Implementation Flashcards' he developed for Gaia Education have been taken up enthusiastically by UNESCO and are being translated into 5 languages. His prolific blog on Medium has over 17k followers.