9:00 AM PT/ 12:00 PM ET/ 5:00 PM UTC
Host: Herman Koh
A guided conversation on the following questions – In the wake of social depression, what can I do to feel relevant? How can I be the change I desire for society? What does it take to dream again when life's storms throw you off your pathway? How do you transcend your circumstances?
Herman will also share ideas on how youth around the world with socio-political handicaps can collaborate and create meaningful change out of small opportunities.
Register here.
Host bio: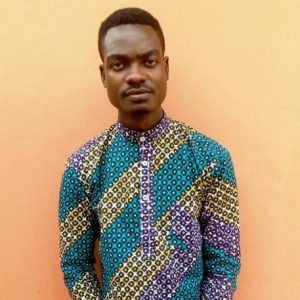 An individual passionate about Biodiversity conservation and Sustainable lifestyles and Education for youths, Herman is currently combining an M.Sc in Integrative EcoSocial Design with Gaia University while volunteering with Better World Cameroon, as Inter-cultural consultant and also playing a major role in their wide array of activities at the Bafut Ecovillage project.
Koh Herman was born and raised in Yaoundé, the capital city of Cameroon where he grew up in a contemporary community. Cameroon is a bilingual country with Yaoundé made up hugely of a French-speaking population. Immersed in patterns of sustainability from a very young age, he developed an array of basic values, knowledge and skills for living a simple life, as his parents (both descendants of farmers) were gardeners at the time; with very low incomes. As a teenager, Herman discovered and lived through permaculture in the form of horticulture, and was a member of the Better World Students Nature Club (BSNC) where he contributed in dealing with issues related to community hygiene, water and sanitation projects in urban and rural settings.
This was until he completed high school and later had to leave for University. After completing a degree in Sociology and Anthropology from the University of Buea, Herman opted to further his studies at the University of Yaoundé 1, in a bid to gain more insight on life and the direction in which to steer his career pathway. There he obtained a degree in Sociology of Development and as fate would have it, he gladly answered the call of the Ndanifor Permaculture Ecovillage (NPE), a growing movement which was established by his father during his tender childhood years, then known as "Royal gardens"; a permaculture floral business which aimed at reinstalling the love for nature in the hearts of people, through landscape design and flower gardens.
Having had a love for the Arts (music, dance, design and fashion e.t.c) from a very young age; upon his arrival in Bamenda, the current region for Better World projects, Herman quickly got to work and took keen participation in establishing youth policies that promote entrepreneurship, leadership and advocate for youth participation in governance; through the development and implementation of a project (Terra Nova Center) which aims at facilitating the delivery of transformative learning programs in response to emerging needs and most importantly, to disseminate grass-roots wisdom through learning communities. By doing so, he has succeeded in creating a rich background in Permaculture, Sustainable development and more specifically in developing links and partnerships with the Bafut council and schools in Cameroon.
Register here.