May 24th – Strategic Pathway Management and Support
9:00 AM PT/ 12:00 PM ET/ 5:00 PM UTC
Hosts: Laura Kaestele, Nicole Vosper, Liam McDermott
How can we pro-actively and effectively navigate and manage our pathway? How can we best make use of the services and opportunities that Gaia U provides? How can we balance and master our studies, projects, work and life? Join this Gaia Radio call with Laura and other experienced Gaia U associates/advisors for an informative and participatory conversation about conscious, strategic pathway engagement. We will share information, methods and best practices for pathway management and explore differences between pre-capstone and capstone phase as well as Bachelor, Diploma and Master programs. The call will also provide opportunities for people to share, learn and ask for support regarding their own pathway blocks and learning edges to gain clarity and be empowered by the team.
Register here.
Host Bios:
Laura Kaestele is an inspirational, young eco-social designer with a passion for holistic design and planetary regeneration. This passion has led her, since the age of sixteen, to explore practical solutions for studying functional projects and to learn from inspirational leaders in various ecosocial fields. She completed a Bachelor of Science in "Integrative Ecosocial Design" at Gaia University International, an un-institution for action learning, human transformation and ecological regeneration. Laura currently works as a designer, facilitator and project collaborator in integrative design, community development, ecological regeneration, applied permaculture, project management and sustainable living bringing six years of practical knowledge to the ecosocial field.
She serves as a mentor for Gaia University as well as a facilitator and organizer in the European core team of NextGEN, the youth ecovillage initiative. Being actively engaged in the Global Ecovillage Network, Permaculture Movement and Gaia University allows Laura to continue to learn and work in various eco-projects, communities and permaculture farms around the world.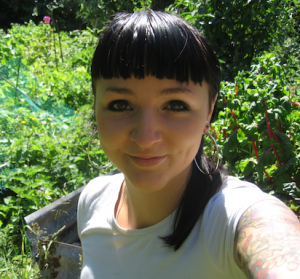 Nicole Vosper is a permaculture designer, gardener and community organizer based in Somerset, UK. She came to Gaia University having avoided the traditional university system; her life experience had made her realise that life is too short to dedicate energy to anything she is not 100% passionate about. From the age of ten Nicole's dominant life interest has been working to end animal exploitation, a journey which has taken her around the world and to prison and back. In prison, however, she was given the opportunity to complete a permaculture design course via distance learning while working in the prison gardens.
This experience completely changed her life and perspective, and Nicole now seeks to integrate her passions for animal and human liberation with permaculture design and wider land use practices. Ultimately realizing that how we relate to the land shapes all of our social relations, Nicole's research interests are now orientated around how we can establish ecologically and socially beneficial systems without exploitation.
Nicole works part-time for a local food charity, Somerset Community Food, supporting groups to bring more land into community food production and is an organizer with Transition Glastonbury and Reclaim the Fields, working on all levels to reclaim the food system. She is also crafting a livelihood, Wild Heart Permaculture, offering design services and convening courses.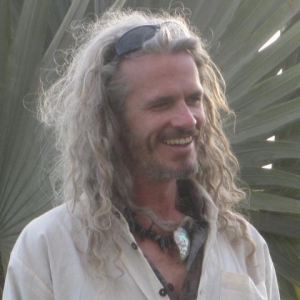 Liam McDermott works as a hands-on Healer, farm-to-table Caterer, and Facilitator /Designer/Educator in Applied Permaculture. Liam received his BA in Literature from Stanford University in 1997, followed by 1000 hour Massage Certification from Esalen Institute, and an A.O.S in Culinary Arts from California Culinary Academy in 2004. He received his Masters degree in Integrative Ecosocial Design with Gaia University in the summer of 2016. He is also currently working toward his Herbalist Certification from East West Planetary Herbology in Santa Cruz, CA. Liam specializes in systems design, nutrition, healing arts, herbalism, community organizing and facilitation. He serves as the Director of Massage Services for Tassajara Zen Monastery and teaches courses on Applied Permaculture at Esalen Institute for over 12 years. He is the Executive Director for his own catering company, and works both as the registrar and an advisor for Gaia University.
Nourishing and nurturing people and Gaia has been Liam's life's work for 20 years as a massage therapist/hands on healer, gardener/permaculture designer, teacher/advisor and farm to table chef. His nomadic lifestyle carries him between central CA in the summers where he facilitates workshops, directs the Tassajara massage crew, and caters, to tropical winters where he studies, plays and develops his personal practices including yoga, tai chi, meditation, gardening, surfing, and herbalism. Liam's family is developing an acre in Baja California, Mexico where he functions as the Project Manager: installing a perennial polycultural food forest (while starting a mini-nursery), designing a 1 kWatt solar system that suits his family's electrical needs, and managing gray-water and soil projects to support the drylands conditions. Playing in the garden or enjoying a surf session or a sunset at the beach is where you will usually find Liam during Baja's tropical winters.
Register here.