9:30 AM PT/ 12:30 PM ET/ 5:30 PM UTC
Host: Jennifer English Morgan
This is a great opportunity to share and receive valuable feedback on your Gaia University projects, Output Packets, design process, pathway management, skill building and best practices for engaging with review criteria.
Register here.
Host Bio: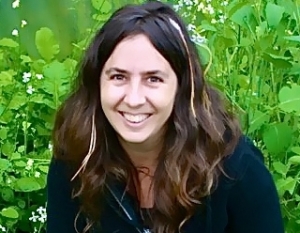 Jennifer Dauksha-English works as an instructor, facilitator, designer and consultant in regenerative and healthy lifestyles, participatory community and business design, applied permaculture and yoga. Jennifer holds an N.D., M.S. in Natural Health, a B.A. in Cultural Anthropology and Environmental Studies, a Diploma in Wildlife Management, and has 15 years experience leading projects and non-profits in the alternative health and environmental sectors.
Jennifer became involved with Gaia University in 2004 and enrolled in 2006 with the very first batch of associates. Her program year focused on engaged participatory design, regional organizing and designing a homestead and community energy decent plan. During her year, Jennifer founded the
Green Living Journal
and a
Green Directory
, initiated
Transition Town Hohenwald
, received two USDA grants – a $50,000 Rural Business Opportunities Grant and a $12,500 Rural Business Enterprise Grant, engaged with
bioregional initiatives
through the Cumberland Green Bioregional Council, and developed
Gaia Southeast
, the first  Gaia University regional center in the US. Jennifer graduated in 2007 with a Post-graduate Diploma in Integrative Ecosocial Design.
Jennifer currently serves as the Executive Director of the
Center for Holistic Ecology
(CHE); Executive Officer of
Solar Springs
, LLC, a permaculture farm; and Holistic Designs and Consulting, LLC, a consulting firm.  Jennifer has served as a project manager for the Diploma in Applied Permaculture Design, Gaia Radio, the Transformative Action Learning Certificate and other on-line offerings. She advises numerous associates and is director and lead instructor for Gaia Southeast. Jennifer also organizes courses and teaches permaculture design and
financial permaculture
Jennifer's recent interests have included martial arts, dance, social networking, graphic design, holacracy, archetypical personification, action management and business development. Jennifer and her partner Matthew English live in a naturally self-built off-grid lodge on a permaculture farm.
In the Autumn of 2012, Jennifer became Gaia University's Director of Advisory Services. Several years of experience as a highly effective Gaia U advisor inform her approach to this position, which involves supporting, supervising and training the international advisory team to provide superior quality service for all Gaia University associates.
Register here.