Date: March 24th – Time: 9:00 AM PT/ 12:00 PM ET/ 4:00 PM UTC
Hosts: Jennifer English Morgan and Laura Kaestele
Topic: Emergent Design – Theory and Practice
Join us for an inspirational call on "Emergent Design: Theory and Practice" as part of the collaborative Middle-of-Year Presentation of Master's Associates Jennifer Morgan and Laura Kaestele.
Emergent Design is a sub-field and practice of design that emphasizes emergent thinking. We will learn how to be present and interact with the unexpected in dynamic adaptability, while creatively moving toward self-actualization, evolution and the manifestation of intentions in harmony with the flow of life. You will leave the call informed about the theory, context, principles and application of emergent design.
Register here.
Host Bios: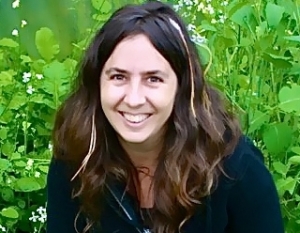 Jennifer English Morgan works as an instructor, facilitator, designer and consultant in regenerative and healthy lifestyles, participatory community and business design, applied Permaculture and yoga. Jennifer holds an N.D. and a M.S. in Natural Health, a BA in Cultural Anthropology and Environmental Studies, a Diploma in Wildlife Management, a Post Graduate Diploma in Integrative Eco-Social Design, and 22+ years experience leading projects and non-profits in community organizing, alternative health and environmental sectors. Jennifer serves as the Executive Director of the Center for Holistic Ecology, Director of the Financial Permaculture Institute, and as Executive Officer of Holistic Designs and Consulting, LLC. Jennifer's work currently engages her most with Gaia University, where she functions as the Director of Advisory and Mentor Services, acts as Project Manager for the International Diploma of Permaculture Design and Gaia Radio. She is the primary facilitator of Gaia U's on-line Orientation and Advisor Training. She is the Advisor of over 22 Gaia University Associates and was the Founder and Director of the Gaia Southeast Regional Center.
Laura Kaestele is an inspirational, young eco-social designer with a passion for holistic design and planetary regeneration. This passion has led her, since the age of sixteen, to explore practical solutions for studying functional projects and to learn from inspirational leaders in various ecosocial fields. She completed a Bachelor of Science in "Integrative Ecosocial Design" at Gaia University International, an un-institution for action learning, human transformation and ecological regeneration. Laura currently works as a designer, facilitator and project collaborator in integrative design, community development, ecological regeneration, applied permaculture, project management and sustainable living bringing six years of practical knowledge to the ecosocial field.
She serves as a mentor for Gaia University as well as a facilitator and organizer in the European core team of NextGEN, the youth ecovillage initiative. Being actively engaged in the Global Ecovillage Network, Permaculture Movement and Gaia University allows Laura to continue to learn and work in various eco-projects, communities and permaculture farms around the world.
Register here.