April 26th – Deconstructing Globalization: Community Resilience
10:30 AM PT/ 1:30 PM ET/ 6:30 PM UTC
Hosts: Andrew Langford and Jennifer English Morgan
This call is part of a series which explores best practices for shifting away from globalized corporate power within the container of historical and current community response to Neoliberalism and Neofascism. This month's focus is on cultivating community resilience.
We will review and discuss strategies for scenario planning and emergency preparedness, and skilling up/training around taking political action, dismantling oppression, emotional literacy and media activation.
Register here.
Host Bios: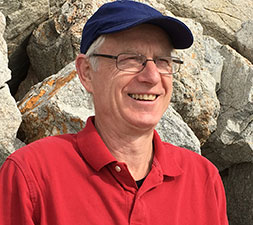 Andrew Langford is the co-founder of Gaia University. Andrew champions action-based learning arising from thoughtful and protracted engagement over more common cerebral academic approaches. He oversees the development of an IT infrastructure based largely on open source platforms and supports the Gaia University community in the activation of complementary currency and project networking systems based on agile, leading-edge designs. Andrew is an early adopter of permaculture design thinking when it first spread through Europe in the 1980's. He soon became the first permaculture design teacher in Britain, and had a successful business  designing at garden and farm scale for private clients, as well as designing urban retrofits for local governments. He also his applied his qualifications from a Diploma in Management Studies and an M.Sc. in Organizational Analysis and Development to set the Permaculture Association of Britain on a successful course towards establishment. In 1993, Andrew designed and implemented the Diploma in Applied Permaculture system, an action learning worknet for the development of professional permaculture designers that has become a basis for capacity building operations in several northern European countries.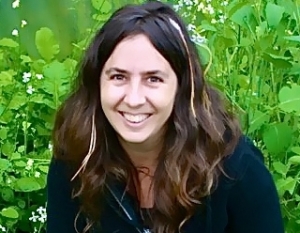 Jennifer English Morgan works as an instructor, facilitator, designer and consultant in regenerative and healthy lifestyles, participatory community and business design, applied Permaculture and yoga. Jennifer holds an N.D. and a M.S. in Natural Health, a BA in Cultural Anthropology and Environmental Studies, a Diploma in Wildlife Management, a Post Graduate Diploma in Integrative Eco-Social Design, and 22+ years experience leading projects and non-profits in community organizing, alternative health and environmental sectors. Jennifer serves as the Executive Director of the Center for Holistic Ecology, Director of the Financial Permaculture Institute, and as Executive Officer of Holistic Designs and Consulting, LLC. Jennifer's work currently engages her most with Gaia University, where she functions as the Director of Advisory and Mentor Services, acts as Project Manager for the International Diploma of Permaculture Design and Gaia Radio. She is the primary facilitator of Gaia U's on-line Orientation and Advisor Training. She is the Advisor of over 22 Gaia University Associates and was the Founder and Director of the Gaia Southeast Regional Center.
Register here.