Time: 9:00 AM PT/ 12:00 PM ET/ 5:00 PM UTC
Register here.
Carolina's Presentation – Life Transition "Pregnancy"
How can women experience a self-directed pregnancy in a world of technical and scientific progress? How can a woman prepare for natural birth?
During this presentation, Carolina will share ideas about the context and background of giving birth as well as the challenges and opportunities a pregnant woman faces today.
Over the last two years, Carolina has gained community experience in Germany and Italy, where she mostly worked in agriculture and gardening. She is now looking for a potential future home, where she and her partner can raise their child, live in a Tiny House, and begin their permaculture projects.
Lawrence's Presentation – Compassionate Leadership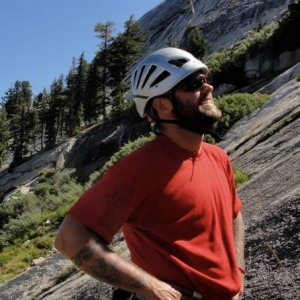 What is compassionate leadership? How does one cultivate characteristics so that they can become a more compassionate leader?  Learn about the four pillars that build a compassionate leader, and how to implement these practices into everyday life.
Lawrence has spent the last 15 years working with teens, young adults and mature adults in a variety of wilderness settings across the world. He has worked for a variety of different outdoor education programs as well as universities and small non-profits. Lawrence finds that bringing people into the wilderness is a great equalizer as this is where people are all treated the same regardless of their background, skin color or income level. Lawrence is passionate about working with people in the wilderness, where they gain a better sense of self by challenging themselves. He is committed to preserving wild lands, connecting people and nature, and exploring one's inner wilderness.
Register here.