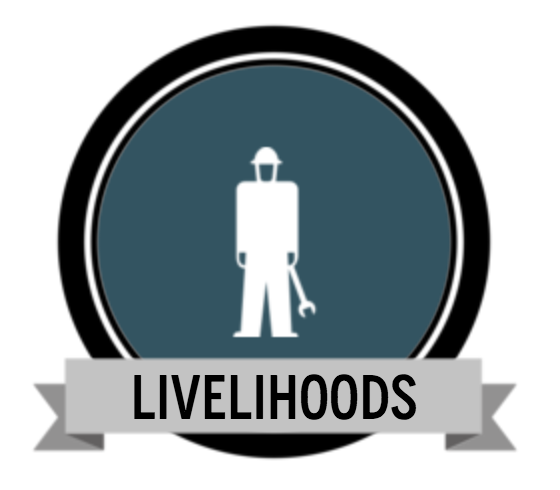 The learning experience involves parsing readings online, participation in a live or recorded 90 minute webinar, responding to activities online and keeping in touch with the cohort through use of an online messaging system.
An underlying goal is to build capacity amongst the cohort for using online approaches to community building and for creating collaborative action. These capabilites may emerge during Gaia U programs and are transferrable to wide world projects at any time.
A first active look at our personal story and future desires using a complex of lenses organized using a 4 quadrant integrative model. This open badge, is focussed on evaluating and assessing personal profiles according to Inner Qualities and Professional Skills. These include: –
Acquiring internalized and externally imposed beliefs
Increasing our awareness of oppressions and identifying the patrix at work in our lives
Trading skills analysis (a Pro-Skill)
Lean Canvas enterprise modeling as a diagnostic tool
The buen vivir concept that invokes joyful frugality and interconnectedness
Our capacity for self-observation and reflection
Criteria:
All 'posts' in this section are to the Gaia U elearning site.
Prepare and post a short (200) words minimum) Life and Career Review (LCR) using the given lenses
Prepare and post a short (150 words minimum) Learning Intentions and Pathway Design LIPD) outlining learning goals identified in the LCR
Extract one or two key learnings and insights from the case study provided, write these up and post (150 words min)
Further develop a Lean Canvas (first draft prepared in A1 course) for a project – download the pdf of this and post it, by attachment, to the appropriate Topic page
Complete and post a short reflection describing what went well with and what was challenging about participating in the lesson – critiques welcome (150 words min)
Keep contact with the cohort by posting or responding to posts (icon responses are fine) on the cohort Slack Team – (1 sighting is enough)