Fund the Changemakers, Change the World
For over a decade Gaia University has been cultivating student associates primed to take leadership as actionists in the world. They are courageous folk with the stamina to step out of the mainstream, stretch their personal edges and make a positive difference in the world – one project, one village, one town, one nation at a time.
The results have been significant. Although we are a small university, our "ripple effect" has been considerable, confirming the value of our approach based on zestful learning and unlearning through constructive action in the world. Supported by skilled mentors and like-minded colleagues, Gaia U associates are solutions oriented designers of the new story.
Meet Gregory,  Sonita and Nicole.
Three of the hundreds of associates nurtured within our pioneering action-learning university.
Gregory Landau
Gaia U Alumni
Co-author of Regenerative Enterprise and CEO of Terra Genesis International (TGI), working to support leading companies to regenerate their supply chains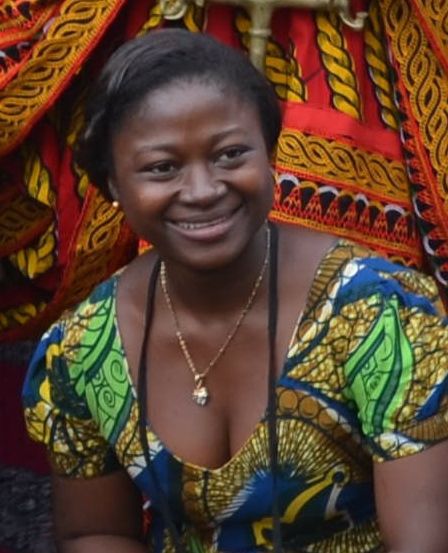 Sonita Mbah
Gaia U Masters Candidate
Establishing a green economy as a solution to unemployment & climate change in rural Cameroon, Africa.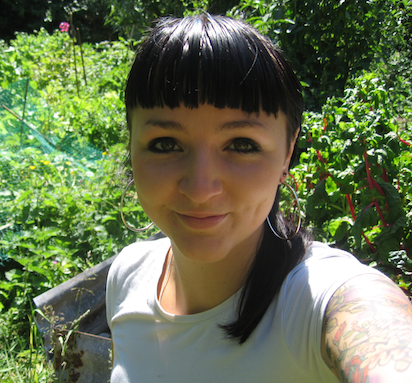 Nicole Vosper
Gaia U Alumni
Building food autonomy in the UK while resisting prisons and repression through Empty Cages Design.
There is no better investment in our collective future than supporting and honing the skills and talents of visionary actionists to manifest "the more beautiful world our hearts know is possible." (Charles Eisenstein)
Donate Today for Gaia U's Next Cohort
Yes! You can donate to a specific person's tuition.
If you would like to support a current or prospective student, just mention their name when you donate and we will make sure it goes towards their tuition. 
There are hundreds of potentially powerful actors who are poised to take significant and strategic actions, actions that will produce grounded results with far-reaching effects. They may have projects already on the go or be ready to design and implement new ones.  For many, access to financial resources has been a barrier. Your contribution will help these inspired innovators and leaders to gain access to the essential training and mentoring Gaia U provides.
Your contribution will help these inspired innovators and leaders to gain access to the essential training and mentoring Gaia U provides. Make a resounding difference by supporting these spirited un-usualists, by joining them in making positive planetary change. Mama Gaia (planet Earth) will be ever so grateful.
Great perks for donors!
 These include everything from Course discounts, mentoring sessions and attendance in our programs.
Donations of $500 or more in the USA are tax deductible.

The Climate Change Connection
Navigating climate change whilst attending to social justice is, in our view, the critical challenge of our times. Just flip the pages in Paul Hawken's new book, Drawdown, for ample evidence that there are plenty of appropriate actions available and that immediate action is vital. Many of these actions are capable of both drawing down carbon and empowering communities. This ecosocial blend is the arena in which Gaia U and its associates excel.
Our goal for the next decade is to accelerate our ability to mentor climate actionists to take significant leadership in the ecosocial drawdown field – regardless of their economic status. Applicants with this focus will be prioritized through this Climate Steward Scholarship Fund.  It's imperative that we open access to bright leaders who may not have access to financial capital & we need your help to make their Gaia U dream come true.
Our Actionists
You will have already noticed that Gaia U is and continues to develop as "unusual."  Our students may be described as spirited un-usualists –  pioneering people who understand that uncritical conformity with the current, dominant ways of thinking is neither useful nor enjoyable nor helpful in the process of transitioning human cultures towards ecological regeneration and social justice.  They are not, however, simple rejectionists, rebels, and complainers. Instead, they are willing to acknowledge their own part in the great human experiment to date and seek intelligent means to liberate themselves and others.
Sharing is caring. Support our Gaia U scholarship applicants by inviting your friends and family to donate to the Climate Steward Scholarship Fund. Please email scholarship@gaiauniversity.org to receive our virtual Scholarship Fundraising Kit, especially current and prospective associates who want to raise funds for your own tuition. If you are not a student and already a member of our community, ask about our incentive based bonus.
We welcome a conversation about a tax-deductible commitment to the Climate Steward Scholarship Fund at the $5000 and above levels via a check. Please email us at info@gaiauniversity.org or call 1.888.316.2092 x1 with your interest and we will be happy to discuss a distinguished sponsor placement in our newsletters in addition to the perks seen on this page.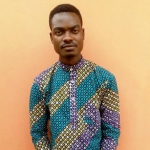 "Gaia University has enabled me to broaden my knowledge and hone my skills as a regenerative designer. With the support of an international community, I'm developing a project which is my own living testimonial of permaculture practice. My role in the world is gradually gaining shape and my long term career pathway has begun."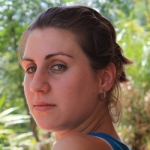 "My life has changed! A new circle began when I became a Gaia U associate. I've turned the page and now I'm developing my ecological intelligence as an integrative ecosocial designer. Never before have I had these feelings of connection or this level of consciousness about my acts and thoughts. Gaia U is part of my life and my growth. It is not just a University; it is the solution to the problem."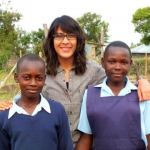 "Gaia University has been really inspiring! It is empowering me to design a better and healthier lifestyle and learning path, connecting me to a network of like-minded world changers which is absolutely gratifying. I am struck by the level of engagement and meaningful dialogue between the advisers and associates."
"Coming from a traditional education system where educational institutions are a tool for dis-empowerment and re-production of inequality, Gaia U was for me a gate to a new world of genuine learning, inner transformation, and personal growth. The self-oriented learning path I followed under the diploma program allowed me to design my projects within my local context, which was particularly important in a war-stricken country like Syria. My project choices concentrated on transformation of permaculture-related material into Arabic which I believe is the first step towards spreading this vitally important knowledge in this part of the world"
"My studies have provided me with an amazing journey with a strategic focus on social entrepreneurship and Agro-ecology. I have carried out projects on High Value Agricultural Products and Ecovillage Design Education. They are strengthening the economic growth of my community, repurposing our educational system, enhancing permaculture design processes to personal and collective growth. Developing and implementing such long-lasting projects in local ownership requires a deep understanding of the local context, an extensive knowledge of innovative solutions and a truly participatory approach. In the end, although the days were long and hard, my work this year filled me with pride. That pride confirms and reinvigorates my love for nature and community. I have, through Gaia U's support, identified blockages, allowed them to manifest and used them as spring boards for opportunities that have continued to shape my life and allowed me to embrace a life of purpose and intention. I have grown with the community, benefited from an easy access to expert support and guidance. This has helped me underpin my knowledge and engagement in diverse fields. I have improved my communication, facilitation and networking skill flexes, built strong support network and optimized my niche in social entrepreneurship and agro-ecological Design. The financial and moral support of many is at the center of this transformation. It feeds the enthusiasm that has enabled me to weave the work that needs to be done within me, and that which has to be done out in the world."
Quartz
Amber ($50 or $10/month)
Larimar ($100 or $25/month)
Pearl ($250 or $50/month)
Our Gratitude + 10% discount on mentoring & advising bundles
Regenerative Livelihood by Design Course Readings (PDF Download)
Listed as a contributor on the scholarship page of our website with link to your project or organization of choice
Friend of Gaia U with 10% discount on courses, Gaia Radio call attendance, newsletter, one free event promotion or article in our newsletter with over 5,000 subscribers. $100 value
1-hr project mentoring or life coaching from one of our certified mentors. $75/value
Amethyst ($500 or $100/month)
Ruby ($1,000 or $250/month)
Onyx ($2,500 or $500/month)