An invitation to redesign your life
& the system to work better for all.
Our Ecosocial Design Certificate Program is built to help each individual step into their full potential as co-evolutionary change agents. Guided by our facilitators, you will journey with an intimate cohort through a participatory online course, building relationships while exploring how to co-design the new system as our old system breaks down around us. Through this program, you will gain a support system of tools, resources, and an established network to foster a conscious and collaborative community of ecosocial fellows.
Ecosocial Design means actively reorganizing human activity on the planet so that the twin goals of ecological regeneration and social justice continue to emerge with ever greater vigor and speed.
Ecosocial Designers are adept and skilled architects of their own situation/context and can translate those skills to their communities.  Ecosocial Design is an outgrowth of Permaculture Design with a deliberate emphasis on significant transformations of the ways people think, the way we act on our feelings, and the way we organize and deliver social and economic infrastructures.
Through engagement with this cohort, you will also gain a strong capacity to facilitate other people in their journey from passive acceptor of the status-quo towards a pro-actionist world-changer. Assisting others in a zestful exploration of their circumstances and discovering where they can take charge and modify these situations to work better for them is a skill that Ecosocial Designers possess. You will be able to do this by modeling your fresh un/learned ways of thinking, by demonstrating your practiced design skills and methods, and by becoming their ally.
We only facilitate this course twice a year and each cohort magnetizes the exact right people to synergize and support one another through this journey.
We dedicate ourselves to a highly engaged & participatory un/learning experience for each cohort, and therefore only have a limited number of spots to offer for the best possible experience. This is incredibly broad & expansive content that simultaneously goes deep into our own internal conditioning. We concern ourselves more with the strength of the connections cultivated within and between members of this cohort than a higher quantity of less engaged individuals.
Program Structure
If you feel you are ready to collaborate with a fellowship of your peers to engage in this program, please take time to review each of the courses offered in this 16 week, 8 part program outlined below. All of the parts are patterned in two-week increments consisting of an online flexible self-study course with a facilitated discussion in facilitated forums coupled with one or two participatory 90 minute webinars in each segment. Your guide for this course is Gaia U Co-founder and permaculture elder Andrew Langford, with additional facilitation by our team.
Ecosocial design practices are now favored by large organizations who see the benefit in calling in specialized design consultants who are, due to their externality and confidence around being disruptive, less constrained in their thinking by the sometimes all-pervasive culture of 'normal' found in many organizations. An EcoSocial Design certificate from Gaia University isn't just nice to have or good to know, it's also a pathway to regenerative livelihood, possibly from organizations with significant financial capital, if that is a path you choose to take.
By course completion, you will have formed relationships with peers from around the world, gained practical skills for navigating the future, be adept at designing win-win-win solutions in your personal life and communities you engage with and have a certificate & badge from Gaia University which you can feature on your LinkedIn profile and other media showcases. Read on for details of each module.
8 Online Courses
Regenerative Livelihoods I
Regenerative Livelihoods II
Managing Time & Promises
Learning & Unlearning
Thinking About Worldviews
Growing Resilient Communities
Project & Design Thinking
Tracking Your Learning Journey
16 Weeks
Interactive Forums
Participatory Webinars
Cohort Begins
February 27th, 2018
COMMITMENT
Read & engage with the
online course material.
Participate in interactive forum.
Attend two 90-minute webinars.
Average investment is four hours
each week for four weeks.
Creating Regenerative Livelihoods (CRL) I & II
Creating our own livelihoods, congruent with ecological and social regeneration, is good for the planet, good for society and good for ourselves. This course explores how we can generate our own living through creating and developing regenerative enterprises.
Stories and case studies from prior explorers in the regenerative enterprise field and what lessons we can glean from these?
Models and frameworks that describe attitudes, beliefs, and behaviors typical of people who do well at creating enterprises. How do we stack up compared to these?
How do we develop a community of support in the context of a world system that may or may not be helpful in our quest? Topics include new mutualism, income solidarity and raising capital.
Active use of lean project/enterprise thinking coupled with an understanding of how to build lasting competence and attention through a project/enterprise progression.
Extending our concept of investment and generating value beyond cash alone to include eight forms of capital.
Outlining an individual and collective design for a realistic pathway towards making a regenerative living.
We offer an introductory, self-guided course called Regenerative Livelihoods by Design (RLD) to give you a juicy taste of Gaia U's unique philosophy and approach to learning and unlearning. Taking this course now will help you determine whether or not to move forward with the full EcoSocial Design Certificate Program. Don't hesitate to come back and enroll in the full program, as we limit the class size for an optimal learning experience.
COMMITMENT
Read & engage with the
online course material.
Participate in the interactive forum.
Attend one 90-minute webinar.
Average investment is four hours
each week for two weeks.
Managing Time, Managing Promises
Many people are unable to think and act in visionary terms because they are convinced that they neither have the intelligence to do so nor the permission. In this segment, we look at managed, flexible promises – commitments that flow with life's changes, build trust in relationships, and pave the way for livelihood streams requiring transparent accountability. This element will enable you to:
Flex your commitments to best fit your life and goals by managing promises in your life
Develop a fluent managing action practice that will enhance your opportunities for ecosocial livelihood
Show up in networks with increasing integrity as a co-creative person who not only thinks well but is also adept at stress-free management of their commitments

Understand how indigenous cultures created highly strategic, purposeful and structured

 multi-generational solutions to problems arising in the emergent 

dynamics of the eco-systems of which they were an intimate part. 
COMMITMENT
Read & engage with the
online course material.
Participate in the interactive forum.
Attend one 90-minute webinar.
Average investment is four hours
each week for two weeks.
Learning & Unlearning
To introduce you to a collection of practical theories about action-oriented, self-directed learning. This knowledge will enable you to:
Assess your current skills through analysis of your story
Re-balance your experiential learning abilities through the design of appropriate experiences and projects
Understand that there is nothing quite so practical as a good theory
COMMITMENT
Read & engage with the
online course material.
Participate in the interactive forum.
Attend one 90-minute webinar.
Average investment is four hours
each week for two weeks.
Thinking About Worldviews
In this segment, we explore the powerful notion that our worldviews are constructed and thus can be changed in ourselves and others. Learn to:
Analyze your own worldview, ready to spot any dissonance or misalignment
Consider the origin of your worldview; determine whether and how you need to shift it
Identify where your worldview agrees and disagrees with the worldview of others; agreement suggests better opportunity for collaboration
Bring the idea of worldviews and changing worldviews into the "big" conversations
COMMITMENT
Read & engage with the
online course material.
Participate in the interactive forum.
Attend one 90-minute webinar.
Average investment is four hours
each week for two weeks.
Growing Resilient Communities
Introduction to leading-edge organizational design theories using the field of leadership as the entry point. This element will enable you to:
Move beyond absolute prescriptions for group and organizational designs and learn to appreciate designs that are adapted to the people involved, the work to be done and the technologies on hand
Find and apply transformational processes to networks and organizations seeking to develop new capacities for working with collective intelligences
Engage with the idea of associationism, an idea that enables a multitude of small enterprises and organizations to collaborate for coherence without losing autonomy
COMMITMENT
Read & engage with the
online course material.
Participate in the interactive forum.
Attend one 90-minute webinar.
Average investment is four hours
each week for two weeks.
Project & Design Thinking
The idea that you can become an adept and skilled designer of your own situation/context is a powerful tool of liberation. In this module we move you along the continuum of agency, from being a servant of circumstances towards a more constructive mind-flex. Actively un/learn how to take charge of everything inside your sphere of influence and make it work for you. Cultivate competence & confidence in project design as a great precursor and ideal preparation for livelihood design.
Explore design frameworks and methods used in permaculture and other design fields
Overview and appreciation of permaculture design principles
Introduce the lean project design format with practice opportunities
COMMITMENT
Read & engage with the
online course material.
Participate in the interactive forum.
Attend one 90-minute webinar.
Average investment is four hours
each week for two weeks.
Tracking Your Learning Journey
Stories of our un/learnings are critical to the take-up of our thinking in the world. Our capacity for leading yet more significant change efforts are enhanced when we can show that our collective efforts are working. When we know more about our own change process, we can authentically mentor other people to shift their focus towards ecological regeneration and well-being. Learn light and reliable techniques to create a professional portfolio of your learning journey without disrupting the flow of the adventure.
Record raw data of your learning experiences using digital documentation tools
Use predictive tracking to sense the close future and prepare to make the most of what's coming into view
Set the scene for detailed reflection and analysis
Join Us in Designing a Better World for All
Our best cohorts are when participants are outgoing, willing to thoughtfully share their perspectives and able to influence one another through their sharing of their experience and knowledge. We hope that you are ready to join us in this exploration and take part in this cohort. Enrolling is easy & offers flexible payment structures.
You are a good match for this program if:
You have a desire to be the change you wish to see in the world and welcome having your worldview expanded towards a more just society
You find standard education models boring but thrive in interactive models that encourage you to follow your own trail of curiosity
You can commit to being an active participant in the forums and provide your full presence to a majority of the webinars
You have regular access to a computer and internet, preferably with the ability to utilize online tools such as Slack and Zoom
This program may not be a good fit if you are:
Unwilling to question the dominant narrative or explore different worldviews
Looking for direct answers of exactly what to do – this course equips you to draw your own conclusions and design your own solutions
Unwilling to be an engaged in a dialogue – if you are comfortable reading but not sharing your thoughts with a group, then this program is not the best fit for you
Without easy access to the internet and a computer to access
Next Cohort Begins
October 19th, 2017
8 Online Courses
16 Weeks
Interactive Forums
Participatory Webinars
Certificate Issued Upon Completion with
Social Media Badge to add to LinkedIn, etc.
Brought to you by Gaia University
We are a pioneering higher education action-learning institute serving the international community around regenerative oriented projects and pursuits.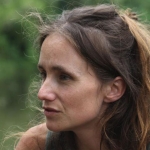 "I feel more connected and resilient than ever. From the relationships that have formed with my neighbors as we explore how to reinvigorate a local economy, to the bioregional family that is growing around us and organizing for food security, to the Permaculture Institute that is stepping up to lead the transition in my country."
Javiera Carrion, MSc Graduate, Co-Founder, Ecoescuela El Manzano