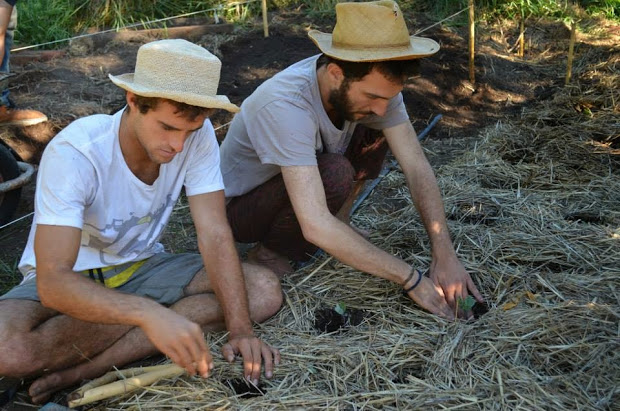 To celebrate our 10th Anniversary we are offering two options for this course:
Free Option
Paid 'Certificate Track' ($55)
Can be started any time and at your own pace.

Readings, forums and Live Interactive Webinars held once monthly.

To enroll, please fill in the form below.
Goal: To explore how each of us can become more effective world changers through the creation of regenerative enterprises – whether you are still dreaming up ideas, have been in business a long time, or are somewhere in between. We will do this through:
Stories and case studies from prior explorers in the regenerative enterprise field – what lessons can we learn from these?
Models and frameworks that describe attitudes/beliefs and behaviors typical of people who do well at creating enterprises – how do we stack up compared to these?
Notions to do with developing our community of support especially considering the implications of working in the context of a world system that may or may not be helpful in our quest for congruent livelihoods.
Active use of Lean project/enterprise thinking coupled with an understanding of how to build lasting competence and attention through a project/enterprise progression.
Extending our concept of investment (and later, generating value) beyond cash alone to include The 8 Forms of Capital
Developing our literacy around enterprise language including an early look at understanding 'The Books of Account"
Outlining an individual and collective design for a realistic pathway towards making a regenerative living.
There are two options for taking this course:
1 – Free Version – Includes access to all content, activities and interactive webinars.
2 – Certificate Track ($55) – Upon completing all requirements  you will receive a verified digital badge that can be displayed on social media profiles like LinkedIn. The course will also count as credit toward our 7-course series Certificate in Ecosocial Design and any of our Diploma or Degree programs.
If you are unable to attend a live webinar, you may listen to the recording and post your completed activity to the forum to receive credit on the Certificate Track.
Fill out the short form below to enroll in Creating Regenerative Livelihoods 1.