Our illustrious Advisory Board was chosen for gender and generational balance, action orientation and field diversity. The members of our Advisory Board are a continual source of inspiration and support for the Gaia University community.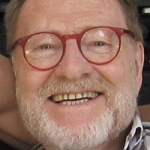 Prof. Dipl. Ingl. Declan Kennedy
Chairman
Declan Kennedy is an Irish architect, urban planner, permaculture designer, ecologist and mediator.
Kennedy is a former professor of Urban Design and Infrastructure at the Architectural Department of the Technical University of Berlin, Germany; a founding member of the Permaculture Institute of Europe; former Country Coordinator for Germany of the Global Action Plan for the Earth (GAP); and Chairman of the Board of the Global Eco-Village Network (GEN). In 1996, he functioned as an "ambassador" to the different UN commissions, following up the GEN proposal to the UN, "The Earth is our Habitat".
Since the early 1980's, Professor Kennedy has worked internationally on the integration – based on permaculture principles – of ecological design into horticulture and agriculture, a concept he learned in Australia in 1981 and which he introduced to Europe immediately following. He has designed and implemented major projects around the world, especially in Australia, Brazil and Germany.
Together with his late wife, the architect Prof. Dr. Margrit Kennedy, he had architectural and planning offices in both Hanover and Steyerberg, Germany. Their book, Designing Ecological Settlements, was published in German in 1998 and in English in 1997.
Prof. Kennedy's preoccupation with permaculture and ecovillage design led to his engagement with Gaia University as founding chairman of the advisory board. Professor Kennedy's current foci are spiritual healing, nature conservation and conflict management. Please visit www.declan.de for more information.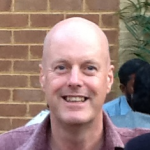 Mitra Ardron
Australia
Mitra is CEO of Lumeter Networks, which has developed an affordable pre-paid electricity meter that it provides to renewable energy companies so they can provide power to off-grid rural poor in developing countries. Mitra bridges technology, business and emerging economies. Prior to Lumeter, Mitra supported and incubated innovators with ideas that have practicable potential to achieve significant impact to alleviate poverty and environmental harm in both the developed and developing world. Mitra has previously managed a solar company that pioneered community purchasing in Australia; developed core protocols for the internet; co-founded the Association for Progressive Communications which pioneered the internet in emerging economies and has three decades of cleantech, internet and emerging market commercialization experience. www.mitra.biz, www.naturalinnovation.org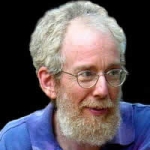 Peter Bane, Dipl. Perm. Des.
USA
Permaculture designer and educator; former publisher, Permaculture Activist magazine; vice president, Association for Regenerative Culture; co-founder, Earthaven Ecovillage, NC, USA; adjunct faculty, Indiana University;www.permacultureactivist.net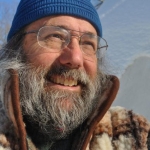 Albert Bates
USA
Permaculture designer and educator; retired public interest attorney; author of several books on energy, environment and history, including Climate in Crisis (1990) and The Post-Petroleum Survival Guide and Cookbook: Recipes for Changing Times (2006); director of the Global Village Institute for Appropriate Technology and the Ecovillage Training Center at The Farm community in Tennessee, USA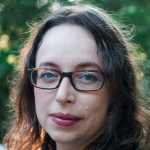 Rhonda Baird
USA
Rhonda Baird is a permaculture teacher and design consultant in the Midwest USA. She cut her teeth on labor (AFL-CIO) and community organizing (ACORN) before settling near home and working in a domestic violence program and volunteering with forest protection groups (Indiana Forest Alliance, Heartwood).
She is the former director of the Indiana Forest Alliance and currently serves on the board of directors for Heartwood and for the Association for Regenerative Culture. She runs Sheltering Hills Design, organizes the Bloomington Permaculture Guild, and is Senior Editor of the Permaculture Design magazine. She holds Diplomas in  Education and Site Design from the Permaculture Institute of North America.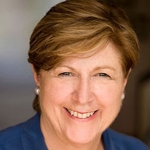 Bea Briggs
Mexico
Beatrice Briggs, is director of the International Institute for Facilitation and Change (IIFAC). A native of the USA, she has lived in Mexico since 1998 and has worked civil society, international NGOs, and public and private sector organizations in over 30 countries. She is a Certified Professional Facilitator and the author of books and articles related group facilitation and participatory processes. Beatrice has served on the Board of Directors of the International Association of Facilitators since 2011 and is currently is the IAF Director of Memberships and Chapters.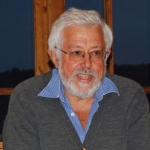 John Croft
Australia
John Croft is a professional international Consultant, Educator, Facilitator, and Trainer in the field of Ecologically Sustainable Community Economic Development, and has worked in the field both officially and in a voluntary capacity, teaching at University and in other contexts, and researching the subject for the last thirty six years, both Internationally and in Australia. He is also the principal creator of the internationally recognized "Dragon Dreaming" © approach to running successful small community based projects, that make people's dreams come true.
Since June 2008 he has been working with the Lebenskunst Bodensee Seminarhaus, a sustainability and mindfulness education centre, the Permakultur Akademie and with Sieben Linden Ecovillage, in Germany, and with Valley View University in Accra, Ghana, with The Middle East Technical University in Ankara, the Sandhi Institute, Sri Lanka and other organizations in the areas of Dragon Dreaming (participatory strategic planning and empowered fundraising) and ecologically sustainable community economic development.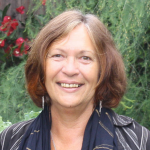 Robyn Francis
Australia
International permaculture pioneer, designer, educator; co-founder, Permaculture Sydney; initiator, Earthbank Society for Ethical Investment; founding director, Permaculture International Ltd; designer and creator, Djanbung Gardens, one of Australia's leading permaculture center; winner, United Nations Environment Media Award (1987); Permaculture Community Service Award (1985); www.permaculture.com.au.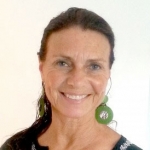 Annie Goeke
USA
Community activist; educational designer; organizational designer; author; media producer; co-director, Earth Rights Institute; Commissioner on the Status of Women, City of Santa Monica, CA; co-founder, Santa Monica chapter of international peace organization, Women in Black; co-founder of CSAfrica, a coalition of organizations providing sustainable solutions to empower communities in Africa.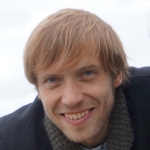 Anselm Ibing
France
Anselm Ibing is an international change agent, designer and consultant based in France. His goal is to reconnect us humans to our nature through work in the fields of holistic design, regenerative agriculture and community projects. He has 8 years of experience as a social entrepreneur and activist and currently works as a freelancer with Terra Genesis International (a US-based consulting company) regenerating supply chains and with the Mouvement des Colibris (a major French NGO) coaching eco-villages. Anselm has an M.A. in Arabic and International Relations, an M.Sc. in Water Management and is a Gaia University associate. His passion is the des(s)ert.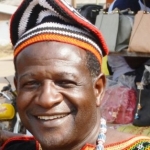 Joshua Konkankoh
Cameroon
Director of Better world Cameroon www.betterworld-cameroon.com, secretary general of Cameroon One World Linking Association COWLA, member of Local Governments for Sustainability ICLEI and Partner NGO to Bafut Council.
Joshua has a degree in Mass Communication/Social Security Policy, spent 22 years in the National Social Insurance Fund of Cameroon, but left in 2004 to devote himself to accelerating local action in Cameroon through youth/women empowerment and transitioning his home village Bafut to resilience. Bafut Ecovillage (intentional community based on agro ecology) is designed as a bioregional grassroots climate adaptation project; it won the 2015 Gaia Trust Excellence Award of the most Inspiring Project of GENAfrica. Joshua is a Ruling Council Member of GENAfrica.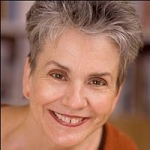 Francis Moore Lappe
USA

International leader in hunger, poverty and environmental issues; proponent of Living Democracy; founding member, Small Planet Institute and the World Future Council; co-founder, Institute for Food and Development Policy; distinguished scholar and professor; author of 18 books including the three-million copy Diet for a Small Planet(1985); winner, Right Livelihood Award (1987).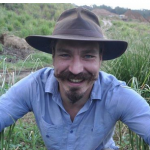 Gregory Landua MSc. Integrative Ecosocial Design and Regenerative Entrepreneurship
USA

Gregory's passion for creating healthy relationships through trade and agriculture has lead him on a journey to explore all phases of the value adding process from farming and agriculture through processing and manufacture to marketing to the end customer.
As CEO of Terra Genesis International, Gregory has grown a team with the capacity to support other businesses to succeed in exploring their leadership role in regeneration. Gregory is the co-author of the groundbreaking book Regenerative Enterprise: Optimizing for Multi-Capital Abundance, and The Levels of Regenerative Agriculture, both of which bridge a deep understanding regenerative agriculture, business, and political dynamics to show the deeper possibility of regenerative agriculture, business and economy.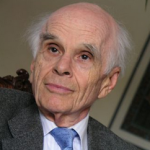 Dr. Erwin Laszlo
Italy
Hungarian philosopher of science; developer of Systems Philosophy; founder of the General Evolution Research Group; editor of the international periodical World Futures: The Journal of General Evolution; founder and president,Club of Budapest; author of 83 books translated into 21 languages, including Introduction to Systems Philosophy: Toward a New Paradigm of Contemporary Thought (1972); Chancellor-Designate of GlobalShift University; twice nominated for the Nobel Peace Prize; www.ervinlaszlo.com, www.worldshiftnetwork.org
Lucy Legan
Brazil
International community development worker with Indigenous communities, womens groups, young people and farmers; permaculture designer and educator; co-founder and executive director, Ecocentro IPEC and founder and director, Mollison School for Sustainable Studies, Pirenopolis, Brazil; author of nationally implemented, prize winning environmental education guide, Sustainable Schools (2004)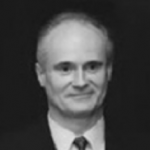 Prince Alfred von Liechtenstein
Liechtenstein
International speaker and consultant on globalization, peace and development policies, conflict resolution, alternative economics, ecology and alternative energy; chairman, advisory board, International Peace Foundation; director, Search for Common Ground; president, Vienna Academy for the Study of the Future; author, Internet, the Public and Democracy; winner, International Albert Schweitzer Humanitarian Award (1990)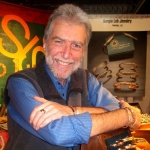 Sergio Lub
USA
Sergio Lub is an architect, inventor, jewelry designer (www.SergioLub.com), and an international networker. He always had a passion for interconnecting visionary people, and in 1995, more than a decade before 'Web 2.0', he designed Friendly Favors (www.Favors.org) as the first community building freeware, which is interconnecting over 50,000 Cultural Creatives living in over 100 countries.
Another passion of Sergio's is to develop improvements to one of our most powerful social inventions: Money. He has been working closely on this subject with Margrit Kennedy, Edgar Cahn, Thomas Greco, Bernard Lietaer, and others.
Since 1999, Favors.org has a community currency component called Thankyous, which has saved millions of cash Dollars to its participants by fostering trust and mutual credit.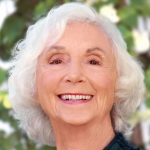 Barbara Marx Hubbard
USA
International speaker and teacher; futurist; co-founder, Foundation for Conscious Evolution (1990); World Future Society, Global Family, Women of Vision In Action, Foundation for the Future, Association for Global New Thought; chair in Conscious Evolution, Wisdom University; author of many books, including Conscious Evolution: Awakening the Power of Our Social Potential (2005); producer and narrator of an award-winning, on-going DVD series, Humanity Ascending: A New Way through Together.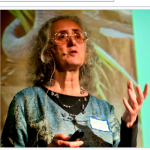 Marilyn Mehlmann
Sweden
Sustainable development expert; professional trainer; vice president, Union of International Associations, general secretary of GAP International (Global Action Plan for the Earth) since 1995; partner and senior consultant with the Fenix Group, Sweden, focusing on sustainability, leadership and social change processes; founder member and board member of the Swedish Community of Learners; director, Swedish Institute for Social Inventions.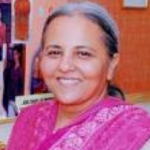 Reema Nanavaty
India
International social activist; microbiologist; permaculture designer; director of Economic and Rural Development, SEWA; managing trustee, Gram Haat, promoting local and lateral links between rural producers and consumers; founder, Grassroots Trading Network; member, advisory group on The Escape from Poverty at the Clinton Global Initiative; member, Expert Poverty Group, World Economic Forum Global Governance Initiative; board member,Global Fairness Initiative; member, UN Mission on Drought to Gujarat.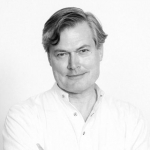 Prof. Gunter Pauli
Japan
Gunter Pauli obtained his masters in business administration from INSEAD, Fontainebleau, France. His entrepreneurial activities span business, culture, science, politics and the environment.  He founded the "Zero Emissions Research and Initiatives" (ZERI) at the United Nations University in Tokyo, and subsequently established the Global ZERI Network, redesigning production and consumption into clusters of industries inspired by natural systems.  His latest initiatives include the redesign mining, urban development and economic growth based on happiness and competitiveness. Fluent in seven languages, and having lived on four continents, he is a world citizen. By 2011 he has published 19 books (written 15 and edited 4), and 36 fables bringing science and emotions to children, which have been published in +30 languages.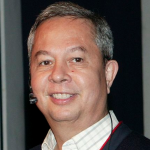 Prof. Dr. Nicanor Perlas
Philippines
International activist and speaker across a broad spectrum, including culture and societal transformation, integral sustainable development, globalization, technology, corporate social responsibility, science and spirituality, strategic microfinance and direct democracy; co-founder, president and executive director of the Center for Alternative Development Initiatives; co-founder and spokesperson, Karangalan; co-founder, Global Network for Social Three-Folding; publisher and editor-in-chief, TruthForce; author of over 500 articles, editorials, monographs and books, including Shaping Globalization: Civil Society, Cultural Power, and Threefolding (2000); winner, Right Livelihood Award (2003).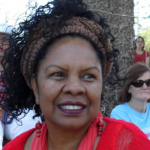 Dr. Anne Poelina
Australia
Specialist in public health, tropical medicine, education and Indigenous social policy; Nyikina traditional owner of the Mardoowarra (Lower Fitzroy River); managing director, Madjulla Inc., an Indigenous nonprofit NGO based in a remote Kimberley Aboriginal community; over 30 years experience in academic and community education and training, Australian language maintenance and remote area nursing.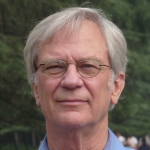 Richard Register
USA
Visionary theorist and author in ecological city design and planning; eco-architect; urban ecologist; founding president of Urban Ecology; founder and current president, Ecocity Builders; convened the first International Ecocity Conference; speaker at major environmental conferences, including organized by the United Nations, United Nations Conference on Human Settlements – Habitat II , the Smithsonian Institution and the National Council for Science and the Environment: author of several books, including Rebuilding Cities in Balance with Nature(2002).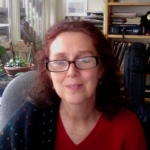 Christy Rodgers
USA
Christy Rodgers is a San Francisco-based writer who works as a consultant to environmental justice organizations. She has lived and traveled extensively in Latin America, and written about transformative projects there, from revolutionary movements to ecovillages. She is a regular contributor to the Dissident Voice webzine, and has a blog of selected writings: What If? transformations, tales, possibilities. Her work has also appeared on the Dark Mountain Project blogsite.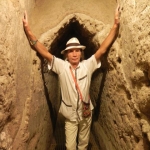 Alberto Ruz Buenfil
Mexico
Alberto Ruz Buenfil was born in Mexico City in 1945. For forty years he has dedicated himself to the study, creation, promotion and service of an international networker. This has made Alberto a first line pioneer, veteran and historian of the intentional communities, ecovillage and bioregionalist movements. He is a co-founder of the Huehuecóyotl ecovillage in Mexico (1982) and an originator of the "Caravana Arcoris por la Paz." in 1996. Itinerant focalizer for ENA in South America since 2000. Ashoka fellow (2002), and adviser to GEN (2003). Partner to the Brasilian Ministery of Culture´s program "Cultura Viva" (2006-2007).  Originator of program "Ecobarrios" in Delegación Coyoacan, with support of Government of Mexico City (2009-2012). Nominee of the National "Premio al Mérito Ecológico" in México, given by SEMARNAT (Secretaría del Medio Ambiente y Recursos Naturales) (2011). Director of Environmental Culture in the State of Morelos, for Secretaría de Desarrollo Sustentable, (2013). Nominee for The Kozeny Communitarian Award 2015, given by Federation of Intentional Communities. Adviser to the Asamblea Legislativa Constituyente (Deputies Chamber) from Mexico City for the promotion of the Law of Nature´s Rights (2014). Writer and speaker of 5 languages, organizer of events and ceremonial Master.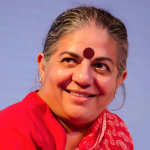 Dr. Vandana Shiva
India
Environmental activist; physicist; ecologist; philosopher; eco-feminist; works against globalization and bio-patents – and for biodiversity and organic farming; founder, Research Foundation for Science, Technology and Ecology; one of the leaders of the International Forum on Globalization; author of many books, including Earth Democracy; Justice, Sustainability, and Peace (2005) and Stolen Harvest: The Hijacking of the Global Food Supply(1999); winner of many awards, including the Right Livelihood Award (1993), Global 500 Award of the UN Environment Program and the Earth Day International Award; www.vandanashiva.org.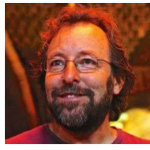 André Soares
Brazil
Permaculture designer, educator and organizer; natural builder; co-founder, Ecocentro IPEC and Mollison School for Sustainable Studies in Pirenòpolis, Brazil; founder, Permaculture Institute of Queensland.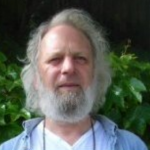 George Sobol, Dip. Perm. Des.
UK
Permaculture designer, educator and organizer; founding member, Permaculture Education Project; ran Permaculture Plus Program with the Workers' Educational Association in England; contributor, Permaculture Teachers' Guide published by the Permaculture Association.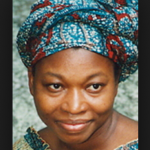 Sobonfu Some
Burkino Faso
One of the foremost voices in African spirituality; international workshop leader on healing, ritual, the sacred and intimacy; author, The Spirit of Intimacy, (1997), Welcoming Spirit Home (1999); www.sobonfu.com.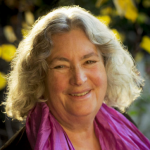 Starhawk
USA
Global justice activist and organizer; leader in feminist and earth-based spirituality; co-teacher, Earth Activist Training, intensive seminars that combine permaculture design, political organizing, and earth-based spirituality; co-founder, Reclaiming, an activist branch of modern Pagan religion; panelist for the Newsweek/Washington Post website on religion, On Faith; author of many books, including The Spiral Dance, The Fifth Sacred Thing, Webs of Power: Notes from the Global Uprising; www.starhawk.org, www.starhawksblog.org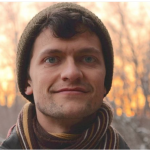 Connor Stedman
USA
Ecological designer; field naturalist; wilderness educator; leadership trainer and facilitator.  Lead designer with AppleSeed Permaculture; organizer and advisor with Greenhorns and Agrarian Trust; facilitator with Vermont Wilderness School, Wild Earth, and other nature education organizations around the US.  Based in the Hudson Valley of NY.  B.Sc. in Integrative Eco-Social Design from Gaia University and M.S. in Ecological Planning from the University of Vermont.
Jane Taylor
UK
Journalist; media producer; co-director and associate editor of Positive News, an international newspaper that promotes the many individuals and enterprises that are working to create a more healthy, humane and environmentally sustainable world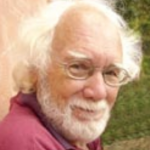 Prof. Johan van Lengan
Brazil
Bio-architect dedicated to the search for better housing for the disadvantaged; founder, Bio-Architecture and Intuitive Technology (TIBÀ); author, The Barefoot Architect: A Handbook for Green Building (2006)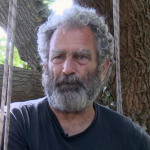 Richard Wade
Spain
Pioneer in organic farming and sustainable development in Spain; active in issues related to waste management, wastewater reuse and reforestation; permaculture designer and educator; consultant on issues of sustainability to communities and municipalities; co-director, Permaculture Institute of Monstant.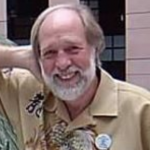 Rob Wheeler
USA
Educator; founder and coordinator, World Alliance to transform the United Nations, representative, UN Association of World Citizens and Citizens for a United Nations People's Assembly; steering committee member, World Civil Society Forum, UN NGO Representative, Global Ecovillage Network; member,  Alliance for a Responsible, Plural, and United World.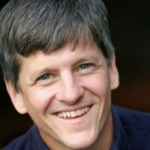 Jon Young
USA
Naturalist; educational development specialist; community and organizational designer; co-founder, Wilderness Awareness School and 8 Shields Institute; co-developed the 8 Shields Cultural Mentoring model; principal author of The Kamana Naturalist Training Program and The North American Master Shikari Sequence for CyberTracker and Coyote's Guide to Connecting with Nature (2008)